Betliar manor house
The manor house in Betliar is closely associated with the village. It is settled in the middle of a park and is deemed one of the most notable attractions in local area. The predecessor of the manor house had the form of a Gothic castle surrounded by a moat, which originally served as a forward-defence of Krásna Hôrka castle.
The core of the manor house was built in the 15th century by the house of Bebek. The building was bought by the Andrássy family in the beginning of the 18th century in a considerably shattered condition, nevertheless, was restored into a luxurious representative residence by Štefan Andrássy. In the 19th century it was converted into a three-storey hunting mansion and this form has survived until today.
The owners have travelled all around the word which reflected in the exterior and interior of Betliar manor house. Some of the unique features of the house are: a library with more than 15 000 titles, a collection of artistic works, well-preserved furniture, weapons, valuable articles made of ceramics, glass, china, hunting trophies and various items brought here from distant foreign countries. The manor house is surrounded by a natural English park with the area of 81 hectares (ca. 200 acres) with a plenty of rare trees, fountains, ponds, etc. The manor house and adjacent park was proclaimed a national cultural monument in 1985 and, after its reconstruction in 1994, it was recognized by the EUROPA NOSTRA award for the exemplary reconstruction and renovation of the exterior and interior. More than 120 000 tourists visit the manor house every year.
Contact:
Betliar Museum
Kaštieľna 6
049 21 Betliar
Tel.: +421 58/7983 118
E-mail: betliar@snm.sk
Opening hours:
May - September
daily except Monday 
guided tour every hour from 9:30,  last entry at 17:30

June - August
daily from 9:30, last entry at 17:30
during the summer touristic season we adjust the individual entries  according to demand

November - March 
daily except Monday 
guided tour at 9:30, 11:00, 12:30, 14:00

April and October 
daily except Monday 
guided tour at 9:30, 11:00, 12:30, 14:00, 15:30.May and September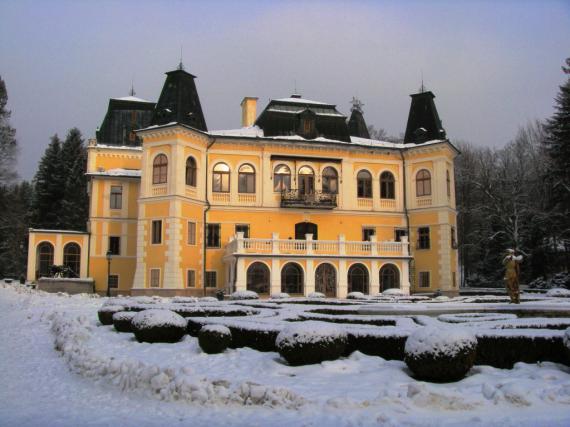 Published 10.9.2014